The Awards honor Collier County early childhood teachers who make a unique contribution to the lives of young children and their families.
More
Items of Interest
Latest Topics
posted on: September 21, 2014
posted by: Naples Alliance for Children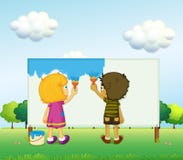 Naples Alliance for Children monthly Education cable channel 99 Parenting Series will continue to air over Education Channel 99. Topics include but are not limited to early childhood education, Internet dangers, substance abuse, health, safety, mental health issues.
Children  in the Arts will air on Channel 99, 5:00 pm the week of February 1 through February 29. The program looks at  The October/November program addresses early Childhood Education programs available in Collier County Florida.
Past broadcasts can be viewed on the Naples Alliance for Children web site, www.napleschild.org or through the Collier County Public School Webb site.
posted on: September 14, 2014
posted by: Naples Alliance for Children
The American Academy of Pediatrics (AAP) Institute for Healthy Childhood Weight (IHCW) is recognizing National Childhood Obesity Awareness Month during the month of September. But Remember, Childhood Obesity Prevention is a year long commitment.  The AAP IHCW has developed a variety of initiatives and programs addressing childhood obesity as well as healthy active living for children and families providing resources and tools available for assessment, treatment and prevention.
Information for Healthy Active Living for Families from the American Association of Pediatricians
Yes, it's true! The first years set Yes,the stage for healthy habits for the rest of your child's life. It's never too early to start.
We know how important the first years are for getting your child off to a healthy start. We also understand that being a parent is an important — and hard — job!  On this site you will find information on Food & Feeding, Physical Activity and Tips for Parents.
For Collier County  Programs contact your pediatrician, clinic, The Safe and Heathy Children Coalition of Collier County or Naples Alliance for Children.
Naples Alliance for Children serves as your navigator and guide for meeting your Educational, Medical, Dental, Social/Emotional and Childcare needs. Call 239-649-5260 or e-mail info@napleschild.org for information or a copy of the NAFC Resource Directory.free